TCHS: Reflections on Three Trails w/ Dr. Rick Hendricks, Saturday, April, 3rd, 2pm
April 3, 2021 @ 2:00 pm

-

4:00 pm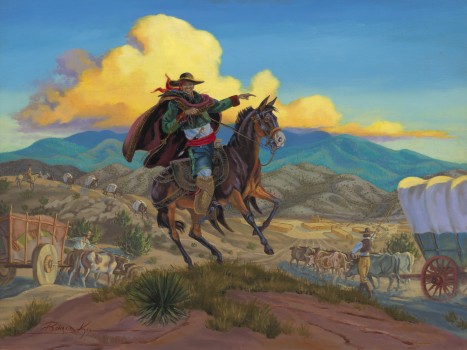 The Taos County Historical Society Presents:
Reflections on Three Trails
The Camino Real, the Santa Fe Trail and the Old Spanish Trail are a significant part of New Mexico and Taos history. The Camino Real was extended northward out of New Spain in 1598 by Juan de Onate. Rick Henrick's research on the Camino Real focuses upon the period of the Reconquest 1692-1693 through the papers of Governor Diego de Vargas. The advent of Mexican Independence in 1821 coincided with the opening of the Santa Fe Trail and the period 1822-1846 for extensive trade. In 1829 Antonio Armijo led an expedition from Abiquiu to California and this trail becam called the Old Spanish Trail in John C. Fremont's 1844 published report.
Rick Hendricks, PhD., is the New Mexico State Records Administrator and previously served as State Historifan for nine years. His is a formed editor of the Vargas Project at UNM and has written extensively on the history of the American Southwest and Mexico..
Please Contact Paul Figueroa for Login information:  paulcfigueroa@gmail.com