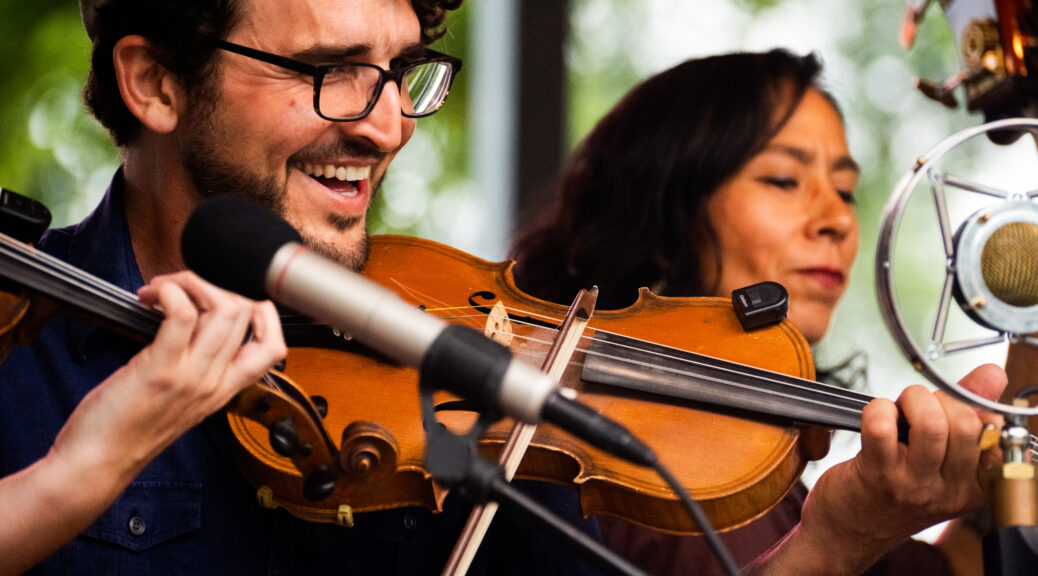 Manitos Spotlight
Manitos Spotlight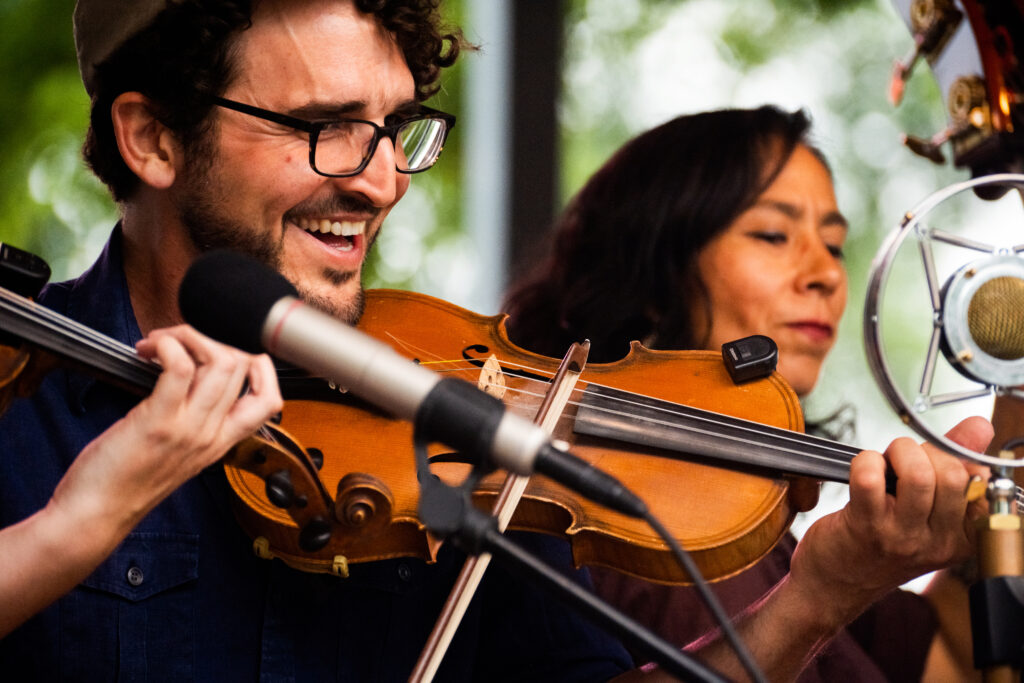 Community Archivist Jordan Wax
October's Spotlight Feature
Jordan is a musician and cultural activist whose work centers on the unique role that music and language can play as a pathway into intergenerational identity and creativity.  As a teenager he became interested in his family's Ashkenazi Jewish and rural Missouri music traditions, and began his studies with master fiddlers in two distinct cultural regions in Missouri and with Yiddish language and klezmer music mentors.  His interest in the relationship between traditional, pre-capitalist cultural autonomy and subsistence agriculture led him to live for several years in rural Ecuador, where he had the chance to learn Spanish, Kichwa, and traditional Andean music, and in the rural Ozarks.
Jordan moved to New Mexico in 2012, and soon began to perform traditional music at farmers' markets, parties, and brewpubs.  Performing publicly brought chance encounters with elder musicians Tomas Maes, Ken Keppeler and Jeannie MacLerie, Antonia Apodaca, and Mariano Romero, who shared their love of regional New Mexico traditions.  He is a founding member and administrative director of Lone Piñon, a performance ensemble that creates contemporary professional and artistic context around regional music and dance traditions, in particular those learned from elders.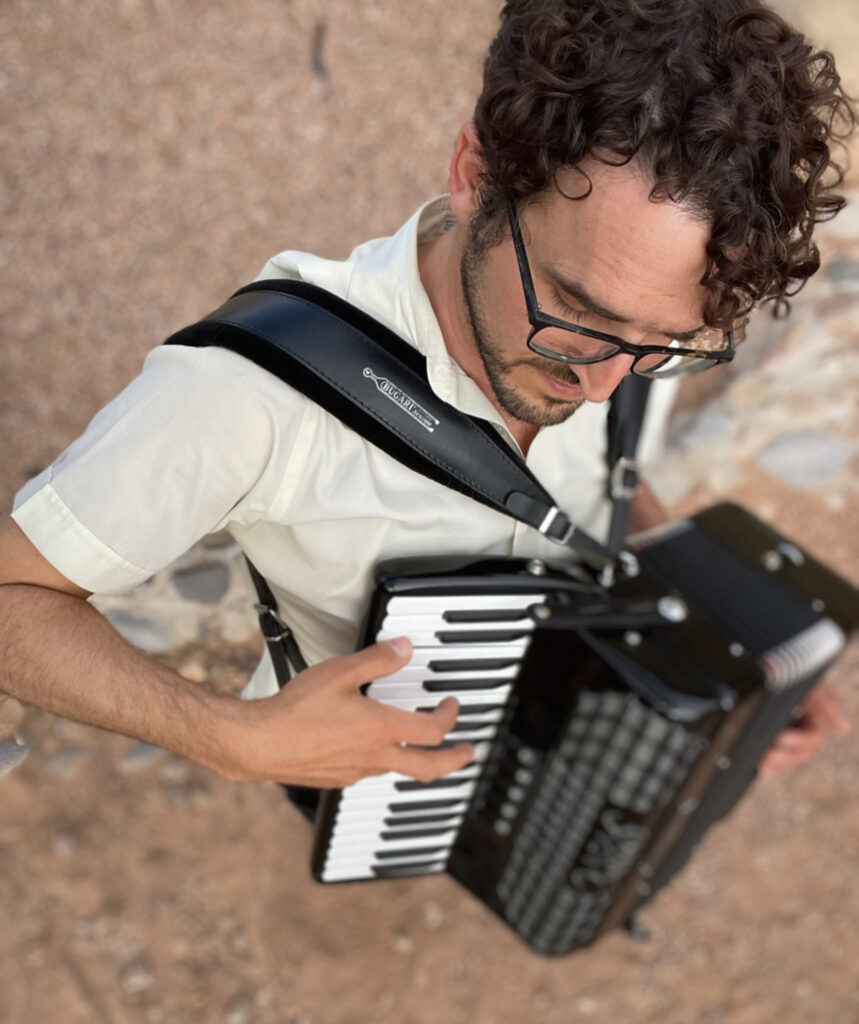 Just before the pandemic he completed a FolkArts apprenticeship with master klezmer clarinetist Margot Leverett, who was living in Albuquerque at the time, and performed Yiddish songs with her as part of Duke City Hora. He currently creates bilingual children's programming that encourages early awareness and confidence in complex identities and cultural environments, both in Spanish/English and Yiddish/English contexts, as part of the Santa Fe Public Library's "Books and Babies" program and at local preschools. Jordan also leads "Yiddish For Fun," a weekly gathering of heritage Yiddish speakers and new learners in Santa Fe, organizing games and activities that seek to create a participatory Yiddish-language environment where Yiddish speakers and students can feel at home regardless of their level of language mastery. Jordan also performs as second violinist with Santa Fe's Mariachi "Sonidos del Monte."
Jordan is honored for the chance to contribute to the Manitos Community Memory Project, and to be able to find a stable and fitting home for the recordings and documents with which he's been trusted, where they can most serve the community to which they belong.  As a traditional artist, he's particularly interested in the way that culture can flow around historical and generational disruptions, sometimes reconnecting in ways that have even more creativity and resilience than before.  Through his work with Yiddish culture he's seen the role that archives–especially when held by the community that's represented in them–can facilitate this process, filling in the informational gaps in the lines of cultural continuity that we naturally inherit, and providing cultural tools for future generations to use in ways that we can't yet even imagine.  He's excited to contribute to the MCMP by digitizing cassettes, LPs, compact discs, music-related documents and photos, and creating oral histories around Northern New Mexico's unique intergenerational music traditions.