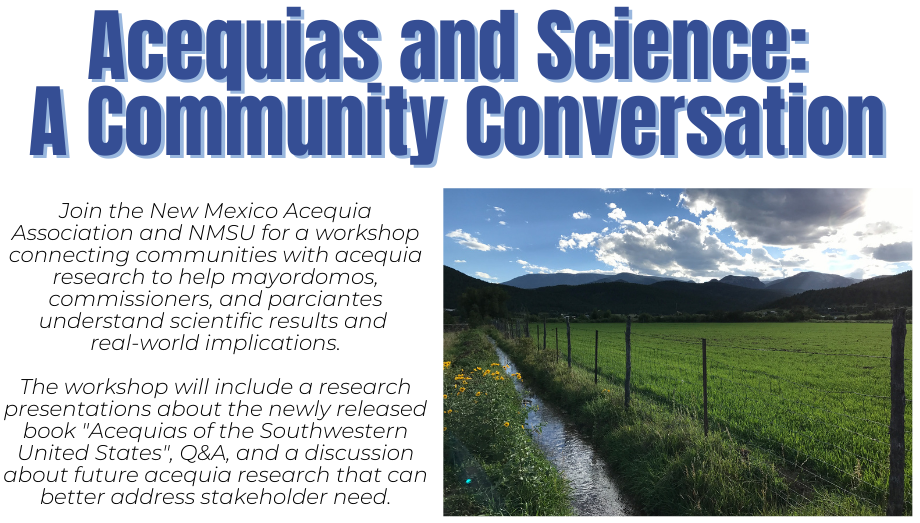 Zoom Workshop: "Acequias and Science: A Community Conversation" Thursday, January 14, 2020, 6pm MT
This workshop will connect communities with acequia research to help mayordomos, commissioners, and parciantes understand scientific results and real-world implications. Co-author/researchers from NMSU, UNM, and Sandia Labs will discuss acequias in terms of hydrology, sociology, anthropology, range science, system dynamics, and more.
Including question and answer sessions and a community-oriented discussion about future acequia research potentials.