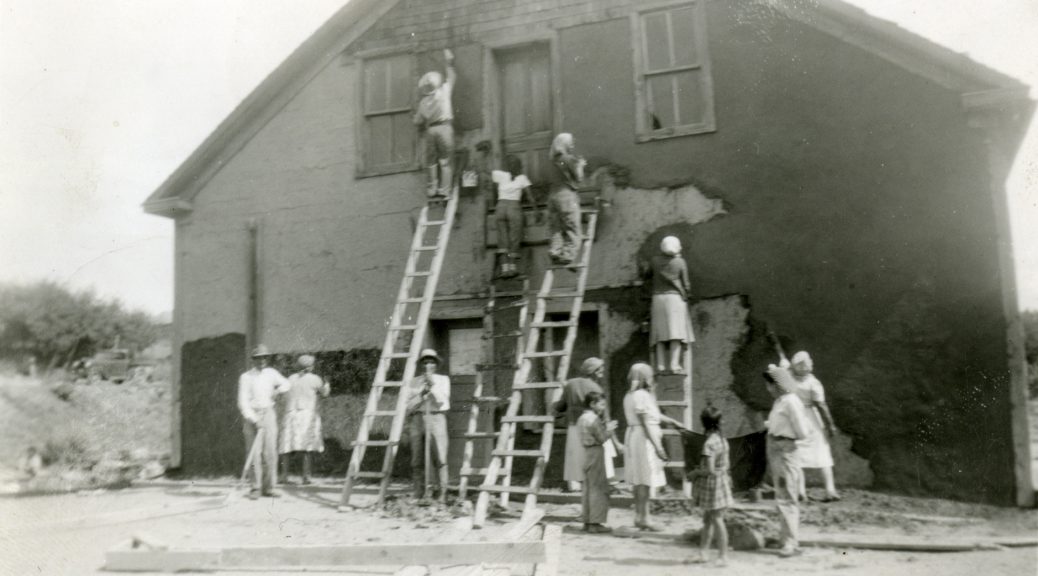 La Sala – A Center that Celebrated Community
La Sala – A Center that Celebrated Community
Some places only exist as memories and stories and this is certainly true of the Sala that belonged to my grandparents in Questa, New Mexico. As the youngest of all of the grandchildren of Jose Albino and Andrellita, I was one of the few who never experienced the business and building that our grandparents established to sustain both their family and their community. I did, however, inherit the stories.
The Sala was located at the center of the village and served as a place where commerce and community once gathered. At any single moment, the building actually supported several uses. But like any living site, over time, it adapted to the changes: it held a village saloon, a grocery store, a pool hall and a dance hall. At one time it even held a cafe, as made evident in one of the photos below which shows a sign on top of the roof "Robinson's Cafe."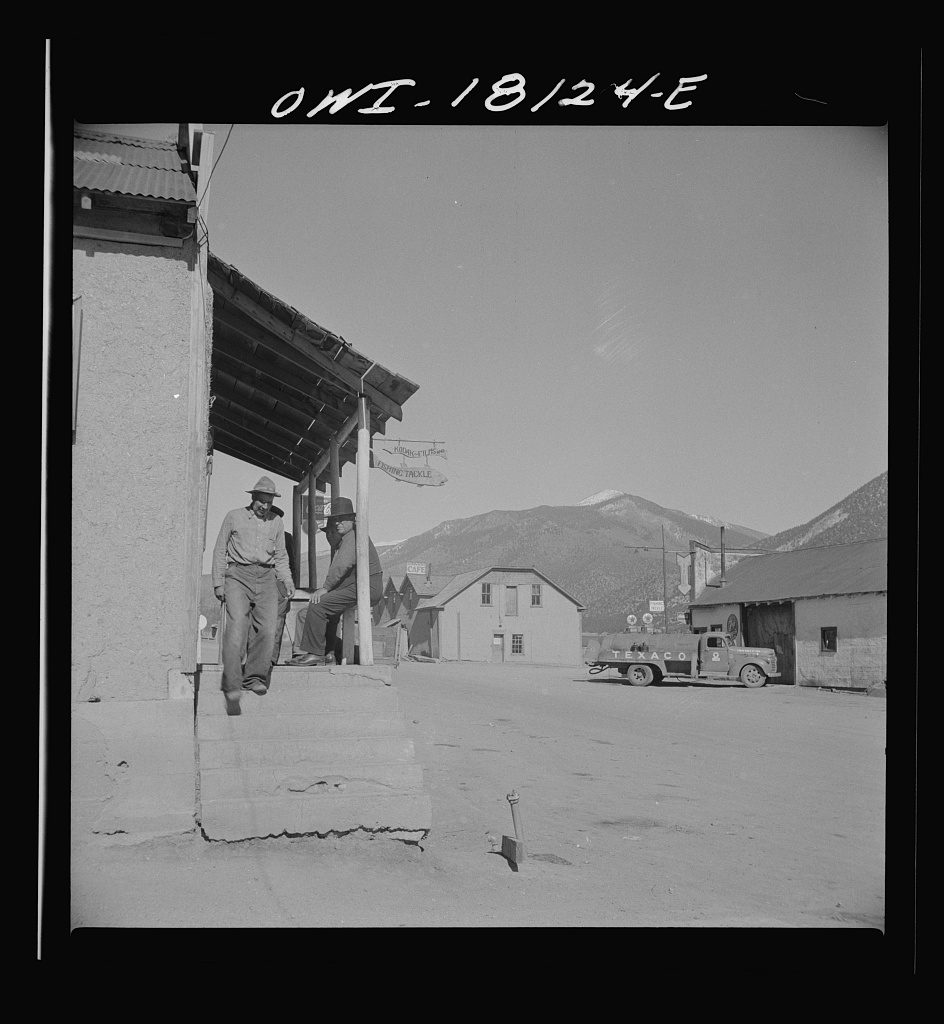 The Sala was captured by John Collier Jr. in the Spring of 1943. The photographs make up a series in the Farm Security Administration – Office of War Information Photograph Collection, that was part of President Franklin D. Roosevelt's "New Deal," a series of federal programs, public work projects, financial reforms, and regulations enacted in the United States during the 1930s Great Depression. The photos were completed in response to the form an extensive pictorial record of American life between 1935 and 1944 across the United States.
Collier, John, Jr, photographer. Questa, New Mexico. Jan, 1943. Photographs retrieved from the Library of Congress.
When I ran the National Hispanic Cultural Center, I often thought of my grandfather and this building, which served I think, as a sort of village community center. I learned, for instance, that it was the first place that the villagers saw a moving picture. But most people recall this space as one where dances, receptions and all types of gatherings took place. In conversations with prima Isabelita Herrera Garcia recently, she remembers it still as that place where the girls of the village taught the boys how to jitter-bug, and I imagine in previous decades, the fox trot, rumba and the swing. My mom recalls the music of live bands and mama preparing large vats of posole and chile.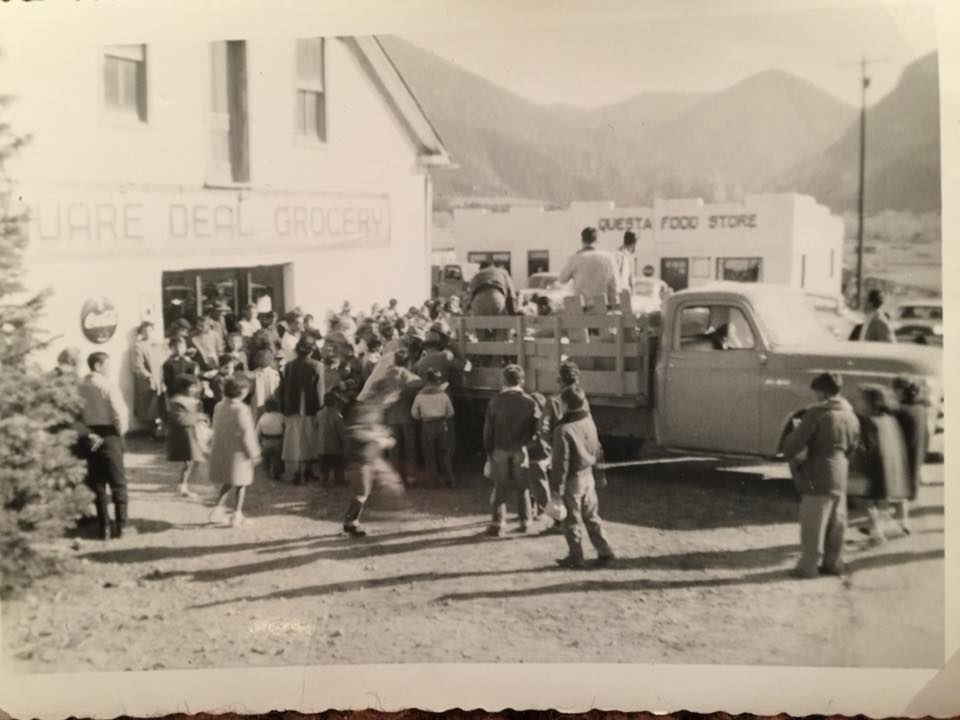 Like many buildings in this landscape walls were hand-molded and plastered traditionally by women and children.
Unfortunately, this amazing building saw its end come in flames and its ruins only to eventually melt into the ground. I asked my mom once about this moment, which I recorded. She recalled the devastation of this fire, which destroyed nearly everything that her father had built and owned. This was a living business for my grandfather, who was said to have been deeply traumatized by this loss. As a historian and long time administrator of museums, I can't help but think too of all that was destroyed inside this building; each item embodied a story, a memory.