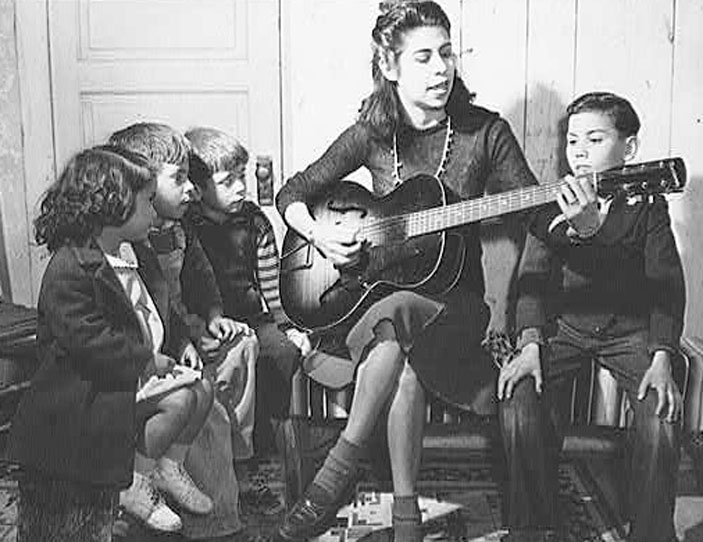 The Voices of Our Ancestors
The Voices of Our Ancestors
Recently, I have been thinking about the importance of the human voice, particularly as an instrument for storytelling. It is often said that when an elder passes, an entire archive passes with them. In this piece, I reflect about how important it is to gather these voices, to dedicate ourselves to recording the stories all around us, particularly of our elders. It is also possible that our ancestors were interviewed and that those interviews are held in reel-to-reel tapes, cassettes or other mediums.
I would do anything to hear the voice of the grandmother that raised me, the soft murmur of her prayers, the gentle words she used when conveying knowledge and wisdom or the words that inspired my sense of curiosity, imagination and my own career as a story-keeper. Although there was no way for me to capture her voice in those years, part of building an archive in community means recognizing how important these voices are. It is not only that they carry the story, the knowledge and wisdom, but the very tone, tenor and tremble of people's voices hold meaning, each unique, requiring the sense of sound and the capacity to elicit memory.
Long past those early years of my youth, my training and practice as a professional anthropologist and historian have provided me the opportunity to listen and record the voices of elders for decades. In this, I was always guided by a lesson taught by my mama, my grandmother that the best storytellers are those that lean in and listen. In these interviews, I have been drawn in as close as a whisper, telling me about both the stigma and sensibility of what it means to descend from Indian slaves.
Beyond this research, over the years, my interest in doing oral histories has only continued to deepen. I have been able to sit and listen to many different people, of different generations and cultures, gathering information about core values, the imperative of traditions, and about the delicacy and strength of the human condition, including traumas and transformations.
As our project contemplates the imperative of creating archives, listening to and recording these stories is vital. A part of our work is based in a contemporary practice of doing oral histories, framed in an intergenerational process, asking younger generations to identify and record elders. As my own parents have entered their ninth decade, I have become increasingly more vigilant to record their stories, each with their own unique style and their voices resonant and soft depending upon the subject.
The work of building this archive, however, also requires identifying recordings from the past, some that we may not know exist, simply because we have not asked. There is something profound about being able to hear the voices of ancestors long after they have gone.
A few months ago, while visiting one of my father's cousins in Pueblo, Colorado, we began to reminisce about the stories that my father's maternal grandmother often told.
By the time I knew 'Grandma Nea, she had moved to Pueblo, Colorado, right next door to her beloved grandson, Arturo Sisneros.
I loved when my father would say that we were off to visit his grandma, particularly since he rarely wanted to be away from the ranch. He was the oldest of her 40 grandchildren and because his mother had died when I was very young, he knew that connecting me to his mother's mother was important.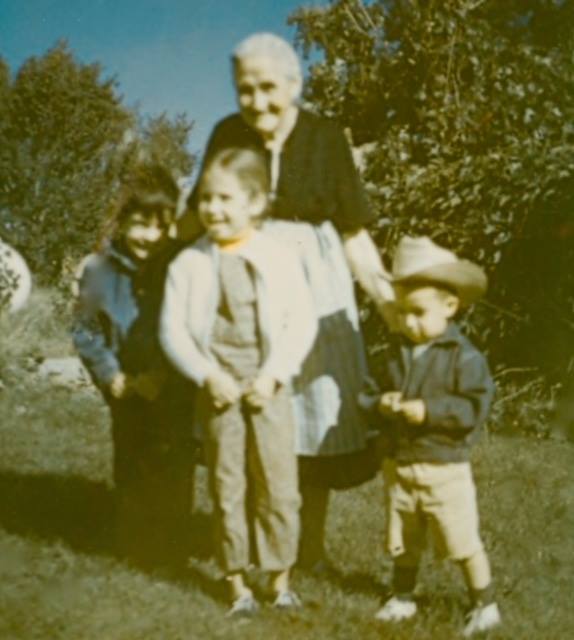 The image of her was precisely that of a great grandmother. Like all Arellanos that I knew, she barely cleared four feet off the ground , which made the embrace easy. Her hair was gracefully pulled back and up and was white as snow, a characteristic I would learn was the legacy of the Lovato side of the family, just like her mother Ermelinda.
During these visits, everyone else wanted to be outside, playing, but I wanted to be as close to her as possible. What drew my curiosity most was the hunch in her back. Although I was incredibly shy, I was curious and I remember wanting to touch her back, to ask if it hurt, which outside of my parents earshot, I did once. She smiled and drew me in closer and held my hand and simply told me that it was a part of her, just like she was a part of me.
That gesture and her response were like her stories. She invited me into them, knowing that those stories were a part of who she was.
As I have done all my life with elders, I leaned in and listened.
There were so many threads — joy and pain, as well as love and death. In these tellings, she revealed the beautiful complex mix of her ancestors, stories that did not have straight lines, but that curved like her back, stories that largely defined my work as a scholar of slavery.
---
During this most recent visit with Arturo, something made me ask if, by chance she had ever been recorded. Since it was not common to do so in those years, I was surprised when Arturo disappeared for a moment and reemerged with a cassette in hand. Since cassettes have even now become a thing of the past, excited, we initially could not think of how to play it. Fortunately, one of my cousins had a cassette player in his car. As many of us could squeezed in, and just hearing her voice again, after decades, brought tears and smiles. It still does.
I have had the cassette digitized and as best as possible, cleaned it up. I would never have expected to find a recording of my great grandmother. She died in 1988, long before I was working with video and audio to record stories, but I am glad that I asked Arturo, glad that he handed me that cassette and that we have 22 minutes of her voice, rising and falling, telling of complex, even if incomplete, stories of identity, of her betrothal, of memories of her own grandfather.