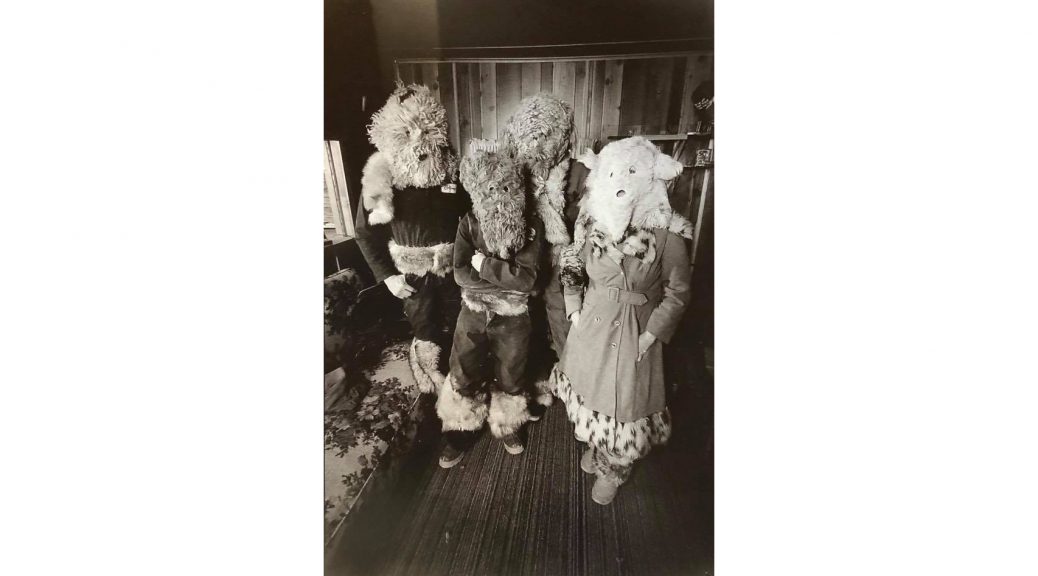 LOS ABUELOS – Keepers of Culture
LOS ABUELOS – Keepers of Culture
Abuelo and abuela are words that reflects the gift of our elders, our grandfathers and grandmothers. The word comes from the Latin, "avus," grandfather, which comes from the Hebrew "abba," which meant father and also God, which also evolved into or from the Arabic, "abu" little father (linguists have not fully agreed). One of my dear friends who grew up speaking Arabic described this word "abu" to me, as those individuals who are "the keepers of culture."
It is this profound Arabic definition that I have always gravitated to as I thought of our grandparents, those gifted and charged most with ensuring that they 'kept the culture' in our communities alive, a responsibility that falls to us and that I see reflected in these pages.
This definition also resonated as I thought of the Abuelos that once showed up at this time of year in our villages of northern Taos County, greeting adults and children outside of the churches, around the luminarias, clad in sheep skin or gunny sack masks, some more forcefully using whips and other more gently encouraging children to learn their prayers, stories and songs. "The Abuelos are teachers of our culture," El Prado native Arcenio Cordova told me once.
These Abuelos also still appear in many Matachines dances up and down the Rio Grande, dances that choreograph mestizaje and reveal the complexity of our identity. According to my dear friend and colleague Anthropologist Sylvia Rodriguez, the Abuelos in these choreographic settings function "as conductors and provide comic relief throughout the proceedings," like the profound wisdom of indigenous clowns.
---
Featured Photo: Courtesy of and with the permission of my colleague Miguel Gandert who shot this photo in Amalia, New Mexico in 1986. It is reproduced in Nuevo México Profundo: Rituals of An Indo-Hispano Homeland (Museum of New Mexico Press, Santa Fe and National Hispanic Cultural Center of New Mexico, Albuquerque, 2000).