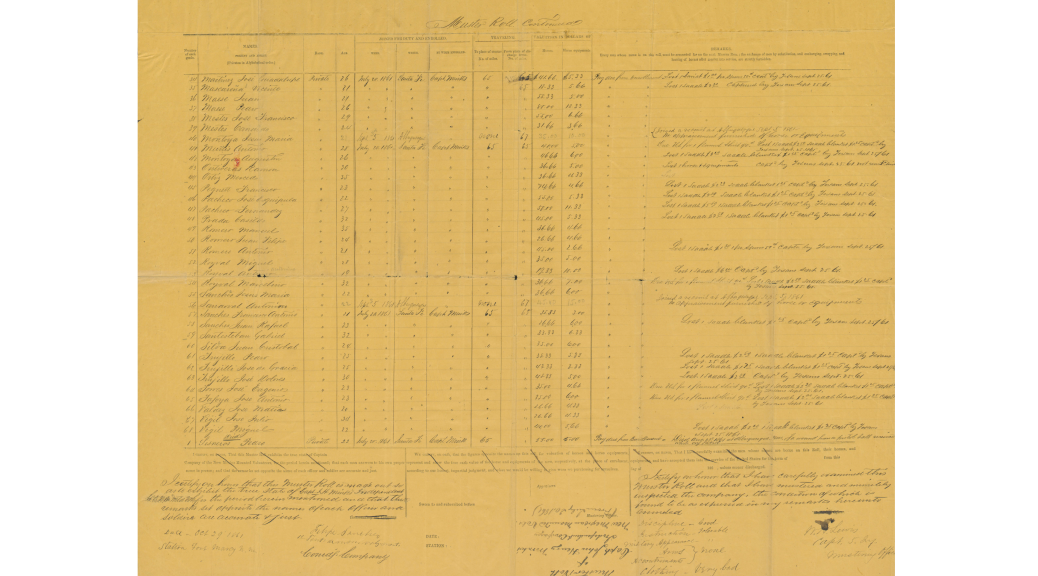 Archive Spotlight: NM State Archives and Captain Henry Mink's Civil War Musters, Peñasco 1861
Archive Spotlight: NM State Archives and Captain Henry Mink's Civil War Musters, Peñasco 1861
There can be something intimidating about the idea of archives. Some of us might imagine something like the warehouse where they take the Ark of The Covenant at the end of Indiana Jones and the Raiders of the Lost Ark, mysterious and impenetrable. And while it is true that archivists are fiercely protective of the unique and irreplaceable collections in their care, it is equally true that they often love nothing more than to share the charms and secrets of those collections with the world.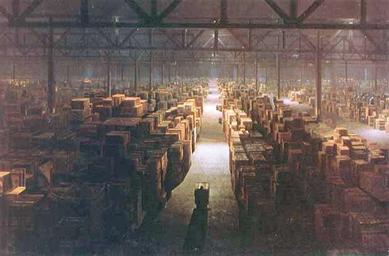 In fact, when it comes to many archives, especially state-funded ones like the New Mexico State Archives, it is part of their mission to make their collection accessible to the public and they expend a great deal of effort and resources, cataloging and safely copying exceedingly rare and fragile documents and making them available to the public. The advent of digital reproduction technologies and the internet, means that many these documents can now be seen and studied from the comfort of your home, a fascinating window opened right from your couch onto the smallest details of the distant past. For example, Captain John Henry Mink's Civil War Musters, Peñasco 1861.

A week ago, I had no idea that Captain Mink existed and only a vague idea about how the Civil War had affected the mountain villages of New Mexico. However, when searching 'Peñasco' through the New Mexico State Archives online portal, HERITAGE, of the 69 total search results, I was drawn to the three documents that shared a name:

The three documents turned out to be muster rolls for John Henry Mink's Independent Company of New Mexican Mounted Volunteers, a group of 68 mostly farmers fighting on the Union side, recruited from the men that lived in and around Peñasco in 1861. To my surprise all three documents had been digitized at a very high quality and were available for download as PDFs, straight from the HERITAGE portal to my desktop. From their brief 6 pages, we learn a great deal about Peñasco's involvement in the Civil War.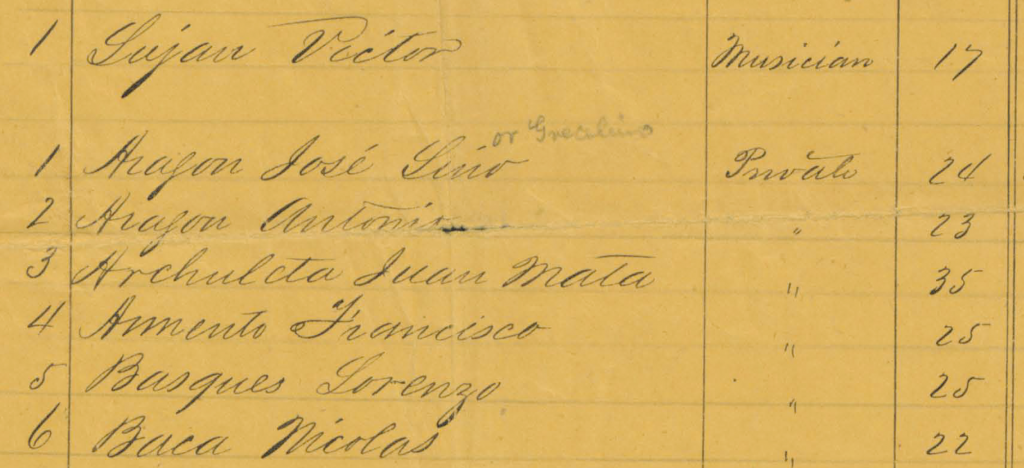 We have the names and ages of all 68 Penasco men that answered Captain Mink's call. Names like Duran, Lobato, Medina, Martinez, Maese, Montoya, Pacheco, Romero, Royval, Santesteban, Trujillo and Vigil appear more than once, revealing the presence of tight-knit groups of brothers and cousins amongst the volunteers (perhaps your great-great grandfather is among them.)

The volunteer company was a mounted one, and the documents reveals that the men provided their own horses and riding equipment. In fact, much of the muster out documents deal with exactly what horses and equipment the men lost during their service, and the amounts they were owed in reimbursement. From these accountings we know exactly which men were captured in their one ill-fated encounter with Confederate Texans at Alamosa, New Mexico, on September 25, 1861, in which several officers and enlisted men were taken. We know from the muster out document, that the officers were transported as prisoners of war to Mesilla, but that the enlisted men ("7 or 8 in all") were released immediately, apparently after being deprived of their horses and gear.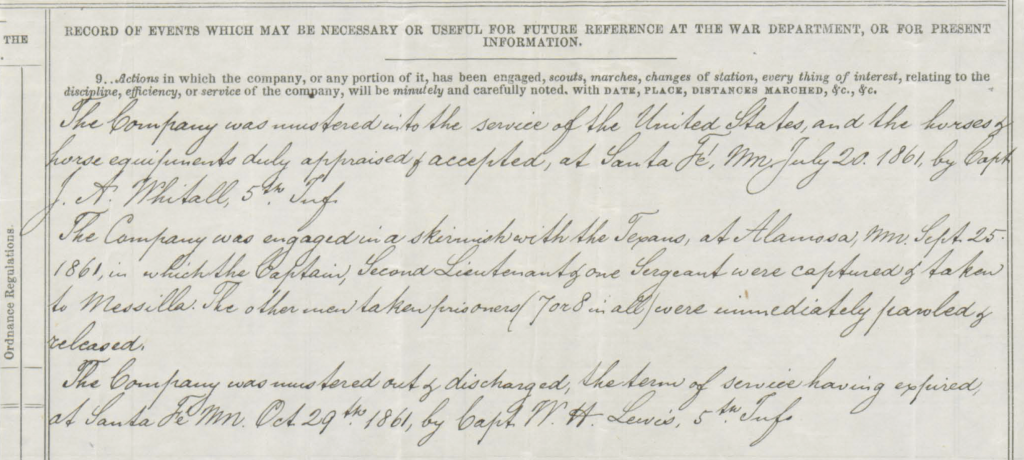 These volunteer companies were enlisted for periods of three months and we know that the Peñasco company served from July 20, 1861 to October 29, 1861. At the end of their service, they were appraised by the Mustering Officer as follows: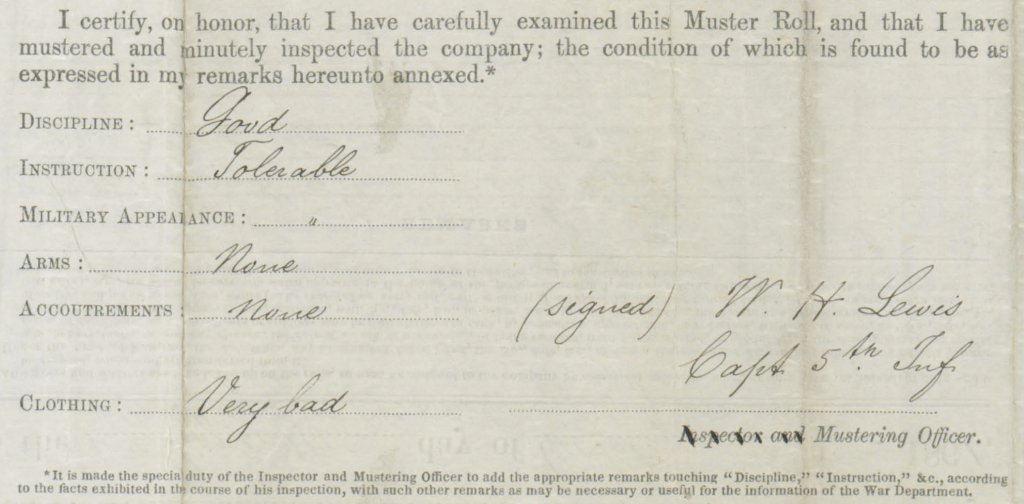 These documents and the picture they paint of Peñasco's role in the Civil War, made me curious about this Captain John Mink. A quick Google search uncovered a surprising amount of information about this Prussian man who, like so many of his countrymen, found their way down the Santa Fe Trail to make a life in New Mexico, and how he came to find himself high in the Sangre de Cristo, cajoling farmers (along with their horses) to fight for a Union cause that must have felt quite remote from their daily concerns, and all for just 41 cents a day.

Using the New Mexico State Archives online HERITAGE portal, I learned all this without having to change out of my house slippers and brave the snowy Glorieta Pass in order to physically visit the State Records Center and Archive in Santa Fe.
For your convenience and curiosity, we provide complete downloads of the three Civil War Musters.
item 10814-02-02, collection 1973-019; New Mexico Adjutant General Records, Courtesy of the New Mexico State Records Center and Archives.
item 10814-02-03, collection 1973-019; New Mexico Adjutant General Records, Courtesy of the New Mexico State Records Center and Archives.

item 10814-02-04, collection 1973-019; New Mexico Adjutant General Records, Courtesy of the New Mexico State Records Center and Archives.

Or you can begin your own adventure into the New Mexico State Archives using HERITAGE. Have fun!