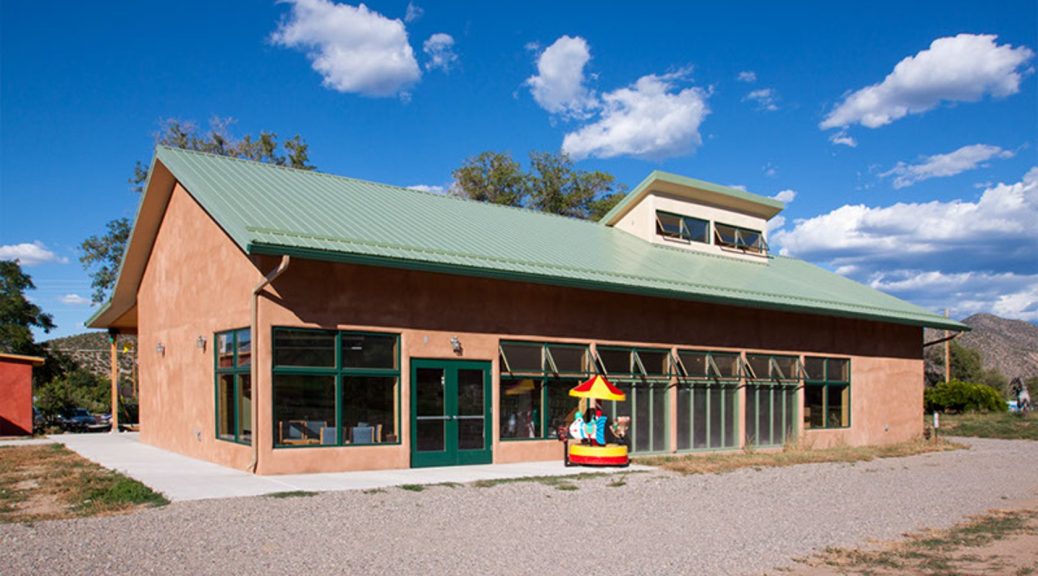 Rural Libraries and Cultural Equity
Rural Libraries and Cultural Equity
The Manitos Community Memory Project recognizes the important role of libraries in achieving cultural equity for rural communities in New Mexico. Often they are the only places in the community that provide Internet access and space for public gatherings. In addition to their traditional roles, they offer GED programs, after school programs, and programs to promote STEM learning and early childhood development. Libraries in Abiquiu, Dixon, and Questa are among our community-based partners for the Manitos Project.
The concept of cultural equity embodies a set of values, policies, and practices designed to empower communities that have been historically marginalized based on geography, socioeconomic status, ethnicity, or for whatever reason, and to ensure that they are treated equally in decision making, especially where the fair distribution of financial resources is concerned.
That is the reason why we have been so excited about a proposed piece of visionary legislation, SB 264, pending at the State Legislature. This grassroots initiative is spearheaded by the Embudo Valley Library and Community Center and supported by rural and tribal libraries throughout the State.
The original bill, sponsored by State Senator Jerry Ortiz y Pino, D-Albuquerque, and seven of his colleagues, would have created a $50 million rural library endowment. Investment earnings would have provided fifty rural and tribal libraries with a stable source of funding that they would control. The educational, economic, and social impact on rural communities would be transformative.
That was the idea before the legislative process began to have its corrosive effects. What has happened is a case study in how hard it is to achieve cultural equity, The $50 million was reduced to $5 million. The "permanent endowment" became an "endowed trust", meaning that funds wouldn't be invested, they would need to be requested from the Legislature every year. Instead of funding the libraries directly, the bill as amended would appropriate the dollars to the State Library to distribute through a grants program administered by them.
A companion piece of legislation, SJR 11, also bit the dust. It called for an amendment to the State Constitution to be voted on in the 2020 general election that would exempt nonprofit libraries from the anti-donation clause. Instead, unlike the thirty-five municipal and county libraries, the fifteen libraries operated by nonprofit organizations could still receive money for providing library services, they just couldn't use it for pressing capital improvement needs–repairing leaky roofs, replacing worn out carpet, or adding space.
Change obviously will not come overnight, but when you hear stories from the libraries you realize why it's worth the fight. On February 20th KUNM radio's Yasmin Khan interviewed Shel Neymark, Embudo Valley Library board member, Christine Mathias, director of the Placitas Community Library, State Representative Gail Armstrong, and some of SB 264's other supporters. They talked about the amazing work rural libraries do on shoestring budgets.
Maria Ehlers, Director of the Columbus Village Library on the U.S. Mexico border, described arriving to work early in the morning to see students sitting on the porch using the library WiFi to submit their homework assignments on their cell phones before being driven to school by their moms, and the husband of a teacher from Palomas, Mexico, crossing the border once a month to borrow armfuls of children's books for her classroom. The library is a place where locals meet and mingle with snowbirds and people who live on both sides of the border.

From a rented casita, Donna Hernandez, librarian from the Rio Abajo Library in La Joya, serves fourteen farming and ranching communities spread across a vast expanse in northern Socorro County, including immigrant children and Mennonites. They receive no municipal funds, and in good years, only $1,000 from Socorro County. They have no paid staff or budget for new books.

Jean Templeton Morris, board member and community volunteer, described the impact on their community of the newly opened Carrizozo Community Public Library and Archive. The town has given this all-volunteer effort use of a vacant building and pays the utilities, but so far the library relies on donated books, and must raise funds to repair a leaky roof and replace carpeting.

Cynthia Aguilar, Santo Domingo Pueblo Librarian, was one of several callers into the show who stressed the importance of tribal libraries in meeting the needs of their communities by offering classes in computer skills and other services.

You can listen here:

https://www.kunm.org/post/lets-talk-rural-libraries
---
Featured Image: Embudo Valley Library & Community Center, Dixon, New Mexico. Photo Credit Autotroph Design.