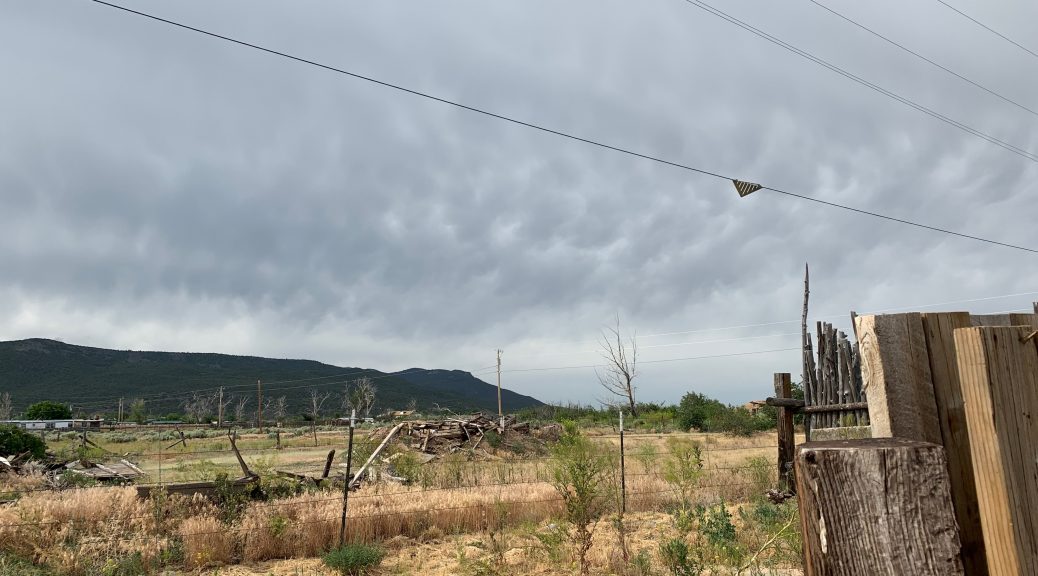 A Reunion in the Mountains
A Reunion in the Mountains
On a stormy summer Saturday in July, I was privileged to bear witness the first ever Costilla/Amalia Community Reunion. This event, years in the making, brought together the extended community of Costilla, NM and Amalia, NM, neighboring villages in the northernmost reaches of the New Mexico mountains, for a celebration of their shared history.
The reunion was to my eyes a resounding success. Attendance was in the thousands and it was remarkable to see the strength of family and friendship across time and distance. People who had not seen each other in decades rekindled acquaintance in an instant, quickened by an overall environment of resilient intergenerational and interfamily connection.
I was present in my role as research assistant for the Manitos Project, manning a table in the corner of the photo exhibit where I spoke to people about the Project and answer questions. I also brought some of the technology we think will really help DIY community historians, as they collect stories, photos and documents out in the field.
It is my belief that if we are all going to make the effort to create a community archive, that the assets in that archive be of the best possible quality and reflect the most accurate digital representation that can be had, in other words, to digital archival standards.
It is also my belief that DIY community historians can meet archival standards more often than not and I hoped to advocate for that possibility and share information on how to achieve it, at the reunion.
The room I was in, housed the photo exhibit. The organizers put a lot of effort into collecting a wide range of photos from the personal collections of community members and curating them by subject. It was like seeing a part of the archive we hope to help create, made manifest. Seeing all those photos in one place was impressive.
Watching people interact with the photos, excitement at finding themselves and people they care about and places they know, their enthusiasm at sharing their discoveries and realizations with others, sometimes even picking up a photo and carrying it across the room to show someone, was infectious. I found myself learning what I could about the photos around me, as people kept asking me questions about them, accidentally becoming a repository for metadata for the duration of the event.
I heard many people wish out loud they could have copies of certain photos or that the photo exhibit lived somewhere year round. The creation of the digital community archive felt like a vital urgent need in those moments.
At the end of day, as I drove back down through the mountains, I kept thinking back to scenes from the day. The faces of people who had not seen each other in decades, the hugs, parents and grandparents sharing stories of buildings no longer standing and people no longer present, and their children nearby quietly listening… always watching and listening.