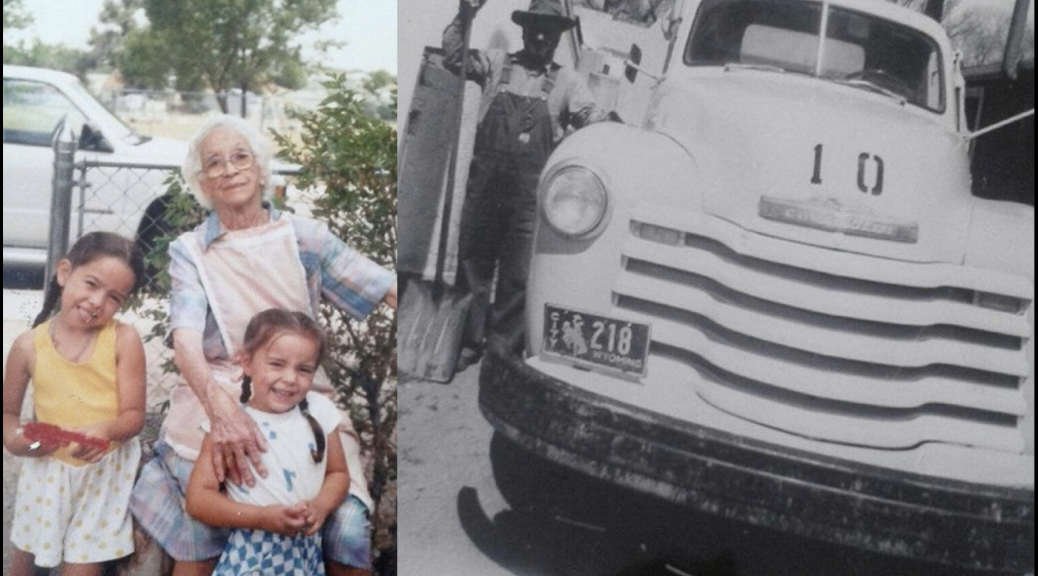 Are You from Here or No? Tied to Two Places
Are You from Here or No? Tied to Two Places
Memories, experiences, and ongoing stories and traditions connect us to one another, and to our sense of place. What we know is how we know and I mean this in the most literal sense. In my recent move back to the land and community of my ancestors, I am often identified by my blood line and who I am related to. My presence inspires a connection–it rekindles memories and experiences that are transferred to me, enhances my understanding of family lives, and strengthens my sense of identity and belonging. It is a blessing. People know and attach to me through their remembrances of my elders, and in return I am able to embrace a sense of them through my own ties and connections to the people and places of northern New Mexico.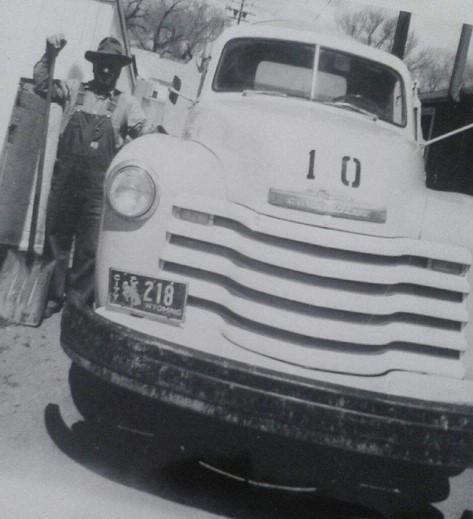 This connection I reflect upon is linked to more than one place. Life changes and employment opportunities dispersed familial branches across the states, extending our socio-cultural borders and understanding of home. This explains my birthplace in Wyoming, whereas family on both sides (maternal and paternal) are from northern New Mexico, a shared reality among many Manito descendants, whose families pursued seasonal labor out of state. In cities outside of the homeland, opportunity and ease of access to stores, doctors, and other essential businesses made life outside rural New Mexico more appealing. As a result, my sense of community extends across locales because my family is both here and there. Stories of migration document the various forces and facets that influence this trajectory and my own understanding stems from both research and personal experience.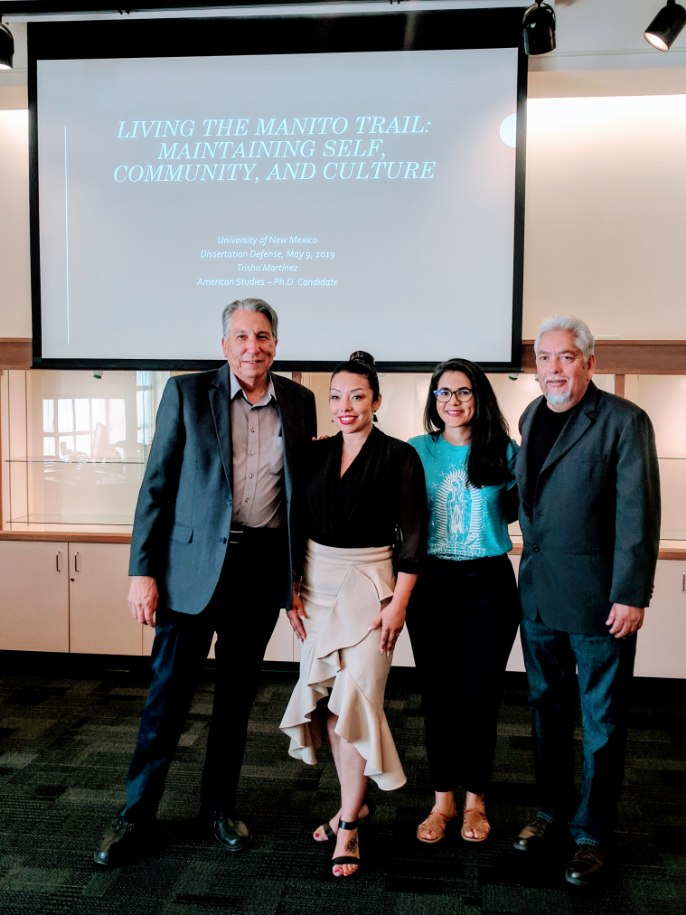 During my graduate studies at the University of New Mexico (UNM), I had the honor and privilege of joining the Following the Manito Trail project team to collect oral histories pertaining to Manito migration to Wyoming, and engage in scholarly research. I remain in awe of this momentous experience as my doctoral research culminated in a dissertation that focused on my family's history, cultural and familial values, and experiences of in and out migration. Through my academic studies, I traced a narrative that stems from the past to the present, and positions me to understand my place(s) of belonging. I respect the journey of my ancestors, who they were and where they come from and I recognize my role to be a blessing to my familia and to serve the very communities that carry the Legacy of Los Manitos.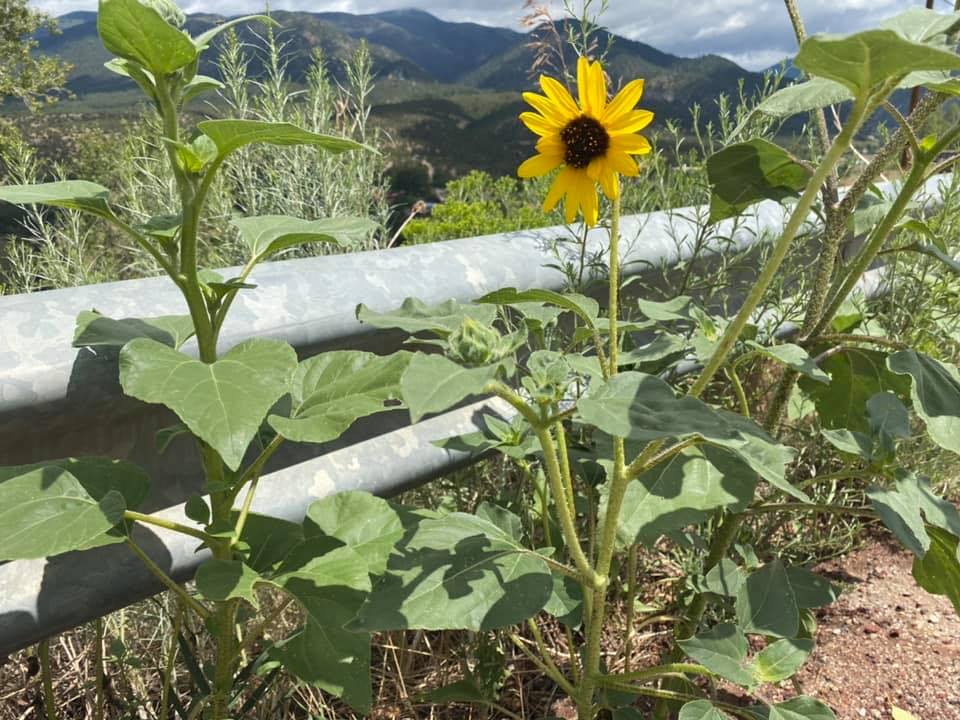 Life has a beautiful way of taking us where we need to be, to learn, to grow and to serve. To fulfill the second year of my postdoctoral fellowship, I transferred from UNM-Albuquerque campus to UNM-Taos, blessed to move back to the community from which my family descended; welcomed by the beauty of the land, the stars, the water, and the animals–literally the bear and deer, who visited our front porch. My northern New Mexico roots entangle my identity and purpose. While this has always been a part of the dream, it seems surreal, as I work from my home in Des Montes with the view of the valley below, where my family lived, labored, loved and in different ways experienced loss. While growing in my own profession, I have the honor of collaborating with community to inspire and support the academic journeys of our youth in northern New Mexico, and through research I continue to learn aspects of our rich cultural heritage. My dad, Victor Martinez, elaborates on the significance of living here. After spending years in Wyoming, serving in the army and other places, he decided to return to my family land in Valdez. He explained to me how it is important for him to live back in the village in order to keep our family legacy alive. He states, "I came back so the stories don't die. Quien eres? El es hijo de Miguel and Alicia . . . , Mi Grandma era Magdalena Valdez . . . Tiodorita Garcia, Mi Grandpa era Victor Sanchez …and Luis Martinez . . .; They know your family and they say es de buena gente (he comes from good blood)." My dad's presence, his labor-working and knowing the land and tending to the animals, translate into more stories and experiences that keep us connected.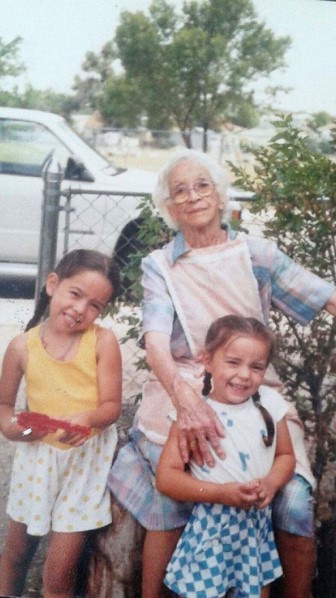 The richness of my family heritage extends into the history of Wyoming, where my family labored, raised families and through life experiences built community. I have great memories growing up with my sister and all of the primos there. Some of my fondest took place at my Great Grandma Tiodorita's house on the Southside of Cheyenne. It was right next door to my Tio Gil's house, in fact there were many relatives and friends that lived on that neighborhood block. The proximity kept our community close to one another, socially, culturally and even spiritually. There is no greater feeling than feeling the love of familia, and my family's migration created that experience in more than one place. I remember road trips with my Grandma Alice, when we traveled back and forth between New Mexico and Wyoming, listening to cassette tapes of northern New Mexico music. While New Mexico will always be home to her, so is Wyoming. Every time we crossed the state border, we would chant "W-Y-O, W-Y-O…"- something I now do with my children. Every time we pass Buffalo Hill, better known as Terry Bison Ranch, there is a warm sense of home, querencia–a sense of belonging. I have an automatic connection to Wyoming considering all of the family and friends that still reside there. But, I also have a greater desire to create equitable spaces and opportunities that support Hispanos/Mexicanos and other communities of color that live throughout the state. This fall 2020, I began working for the University of Wyoming, School of Culture, Gender, and Social Justice-Latina/o Studies Program. Truly a divine experience that I am afforded as we serve community remotely via online platforms due to the pandemic.
My dad and the boys 'buckin' bales'

My daughter Faith "Queen of the bales"
As I sit here, in the land of my ancestors, working from home, I am honored to serve the communities of two places dear to my heart. I embrace the advancements of technology, that allows for me to work and share my stories that connect me to all of you. Yet, the way of life in northern New Mexico continues to operate on the necessity and blessing of surviving off the land. The work never ends, as it is the time of year again, to go and buck bales with my dad and to gather the harvest from the garden, before the cold weather rolls in. Whether I am down at my dad's working on the property or sitting in front of this computer in Des Montes or in Wyoming (working), I am honored and blessed with the privilege of carrying forward all that I know to inspire the journey for future generations. I am Manita de Wyoming. I am from here and there.